compensation: Payment up to $1,220, which varies by study
employment type: part-time

QR Code Link to This Post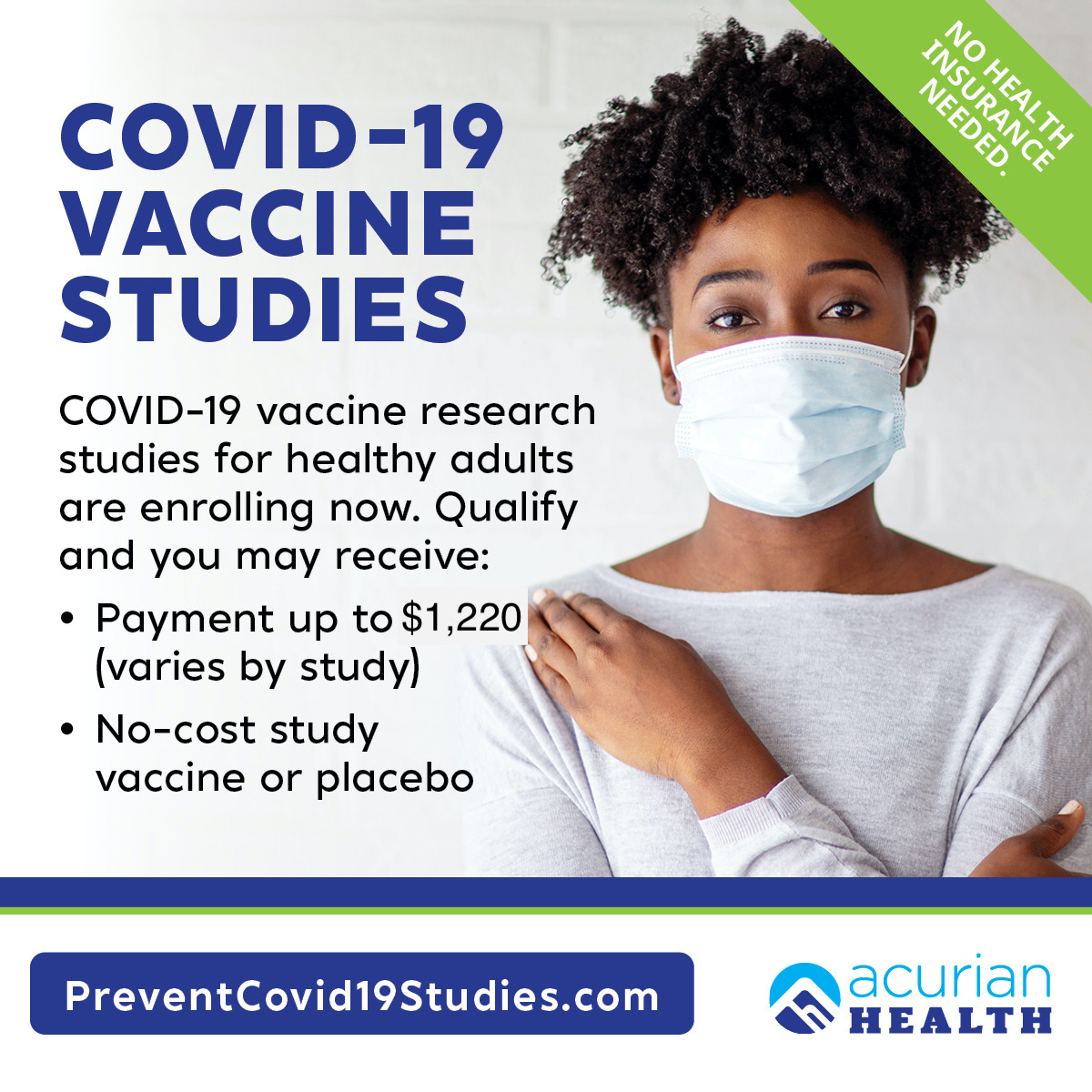 Are you or a loved one worried about the spread of coronavirus, and want to do something? You may qualify for vaccine research studies in your area. Right now, local doctors are looking for high-risk healthy adults to join local research studies.

Research studies are an important part of developing potential future vaccines. Without them, progress in medicine would not be possible. Right now, doctors are looking for healthy adults age 18+ with no history of COVID-19 to participate in local coronavirus vaccine research studies.
No Insurance Needed
Those who qualify may receive*:
Payment up to $1,220, which varies by study
No-cost study-related care from local doctors
No-cost study medication
Get Started Now

For more information, visit www.PreventCovid19Studies.com
* In a research study, the participants may receive investigational study product or may receive an inactive substance, or placebo, depending on the study design. Participants receive study-related care from a doctor/research team for the duration of the study. For studies that offer compensation, reasonable payments will be made for participation. The length of the study may vary.